WHOLESALE SUPPLY AND INSTALLATION TO THE TRADES!!
East Coast Floor Distribution is a full service wholesale
distributor of flooring materials. We offer both supply and
installation services of Wood Flooring (prefinished & unfinished), Carpeting (residential & commercial), Vinyl Products, and Ceramic Tile. We are a true wholesale distributor not a retail company that simply provides floor covering at reduced prices to contractors. Our business philosophy is based largely upon the current economic conditions where all associated in the building industry have the opportunity to maximize their net revenues without sacrificing either quality of materials or finished workmanship. Please allow us the opportunity to meet with you and illustrate how we can be of service.

East Coast Floor Distribution is here to service the growing home building industry in the Eastern Pennsylvania, Greater Lehigh Valley, Poconos, and North New Jersey Regions. We are located right in the heart of the Lehigh Valley. We will provide you with quality products, professional installation, and exceptional customer service. Put us to work for you and we'll be your "go-to" for any questions or concerns you may have during the course of your flooring project. We'll ensure your project gets done right, the first time, every time. You'll be glad to know that you'll be just as involved in the planning process as we are. We'll work side-by-side with you every step of the way - until you are 100% satisfied.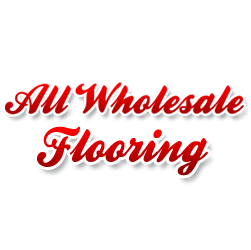 New Construction Homes
We have many years of experience in the new home construction industry. We will supply and install all of your floor covering products and can be your one stop shop at wholesale prices. Feel free to send us a set of plans and we'll be more than happy to provide you a quote with your current specified materials.
Commercial Property

We also have many years of experience in the commercial industry completing projects such as Best Buy, Petco, Dick's Sporting Goods, and many other projects. If you are looking for a commercial flooring contractor we are your one stop source.
East Coast Floor Distribution guarantees:
Quality Products at a Wholesale Price
Professional Installations
Final product exceeds expectations
Honesty, integrity, and great value